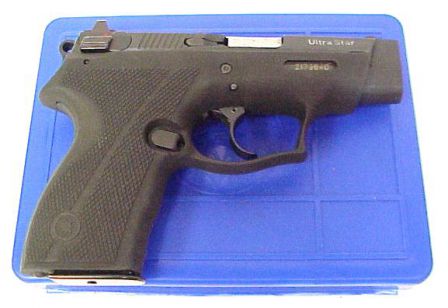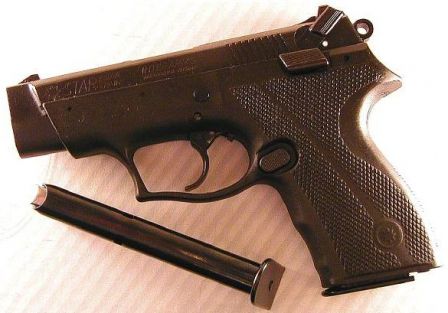 Characteristics
Type: Double Action
Chamber: 9×19 mm Parabellum
Weight unloaded: 775 g
Length: 175 mm
Barrel length: 84 mm
Capacity: 9 rounds
The Ultrastar pistol, also known as a Star model M-205, was designed and is still being manufactured by the Spanish company Star Bonifacio Echeverria SA.
Ultrastar is a compact, polymer-framed semi-automatic pistol. It is recoil operated, with Browning cam locking and short barrel recoil. Ultrastar is a hammer fired, double action pistol with slide mounted, ambidextrous decocker/safety lever and additional automated firing pin safety. Single column magazine holds 9 rounds plus one in the chamber
Ultrastar is a compact and relatively lightweight, and is quite popular as a concealed carry, self-defence pistol due to its slim profile. It has all of the usual Star quality and reliability.