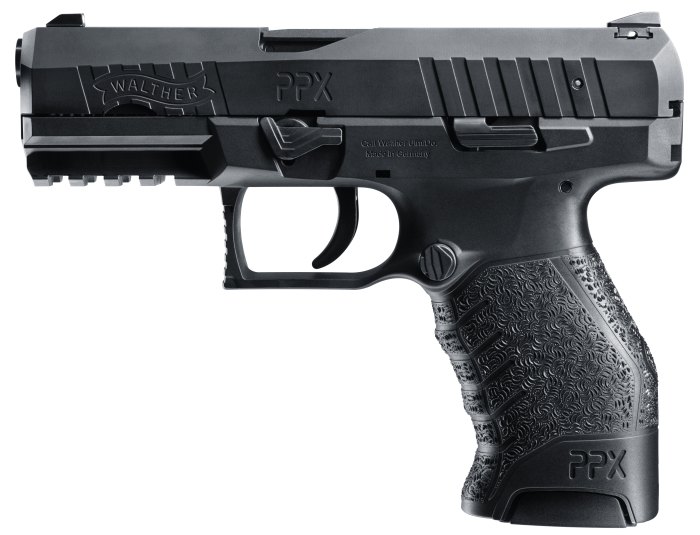 | | |
| --- | --- |
| Trigger type | Precocked hammer |
| Caliber | 9×19, .40SW |
| Weight, empty, g | 765 |
| Length, mm | 186 |
| Barrel length, mm | 102 |
| Capacity, rounds | 16 (9mm), 14 (.40) |
Walther PPX pistol is an affordable self-defense and/or practice pistol produced by legendary German company Carl Walther.
Walther PPX handgun is short recoil operated, locked breech weapon that uses modified Browning locking with tilting barrel. Frame of the gun is made from high strength polymer. Gun is fed from double stack, single feed magazines. Pistol is equipped with indigenous hammer fired trigger system with pre-cocked hammer, short trigger reset and constant trigger pull. Magazine release is of traditional button type, and can be installed on either side of the grip, slide release lever is located only on the left side. Standard sights are of fixed, three-dot type. Picatinny rail for accessories is provided on the frame below the barrel.