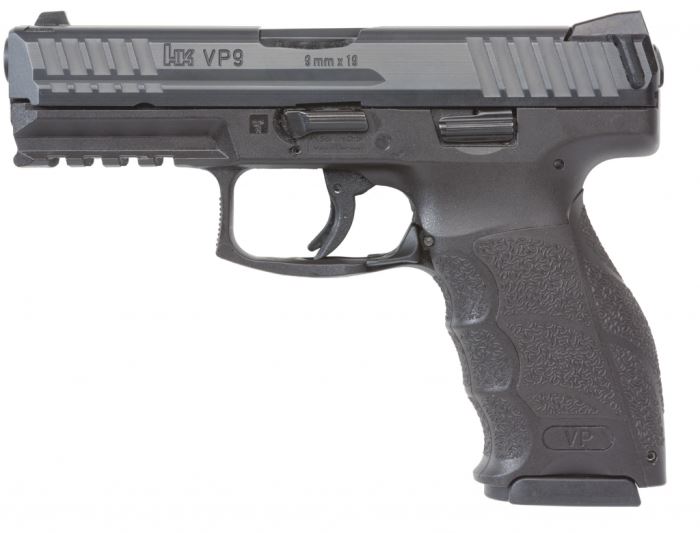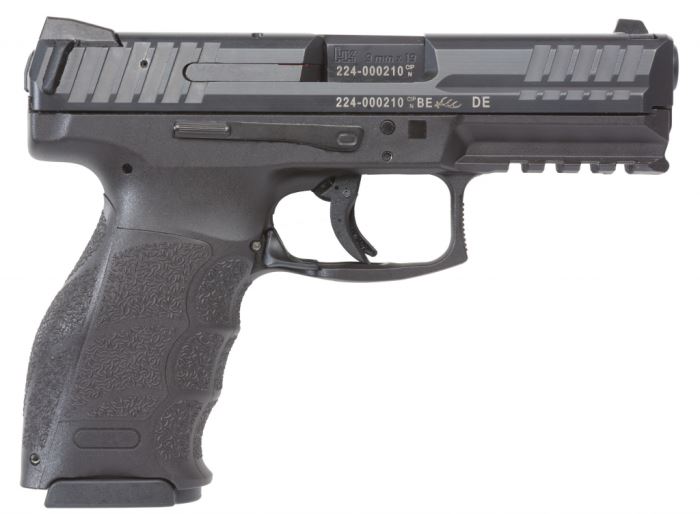 | | |
| --- | --- |
| Trigger type | Precocked striker |
| Caliber | 9×19 |
| Weight, empty, g | 753 |
| Length, mm | 186 |
| Barrel length, mm | 104 |
| Capacity, rounds | 15 |
Heckler – Koch HK VP9 pistol (introduced 2014) is a first striker-fired pistol offered by famous German company Heckler & Koch since its long abandoned P7 and VP70 handguns. It is a medium-sized pistol, suitable for concealed carry of for duty carry in exposed service-type holster. Its name, VP9, apparently pays homage to HK VP70 pistol of late 1960s, which was the world's first production polymer-framed (and striker-fired, as well) pistol.
Heckler – Koch HK VP9 pistol is short recoil operated, locked breech weapon that uses modified Browning locking with tilting barrel. Frame of the gun is made from high strength polymer and features removable grip backstraps (available in three different sizes, supplied with each pistol). Gun is fed from double stack, single feed magazines compatible with 9mm HK P30 pistols. Pistol is equipped with proprietary trigger with pre-cocked striker and short trigger reset. Lever-type magazine release and slide release controls are ambidextrous (located on both sides of the gun). Unusual feature of the HK VP9 is their patented "charging support" – a pair of vertical protrusions located at the rear of the slide, on both sides. This charging support provides enhanced grip surface for non-firing hand when manually cycling the slide. Standard sights are of fixed, low profile three-dot type with optional luminous tritium inserts. Picatinny rail for accessories is provided on the frame below the barrel.