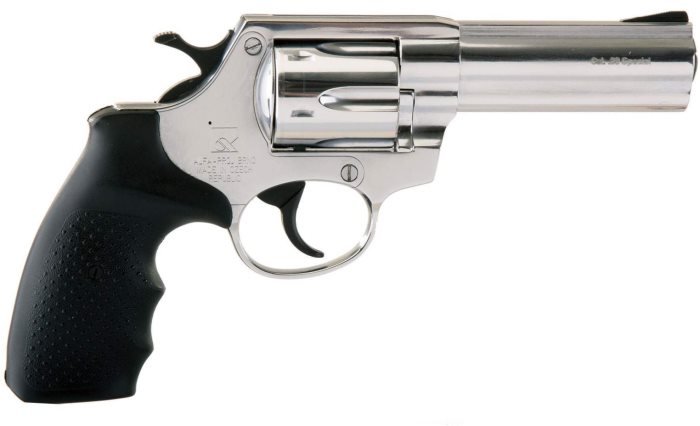 Alfa Steel Revolver with 4″ barrel

Alfa Steel Revolver with 6″ barrel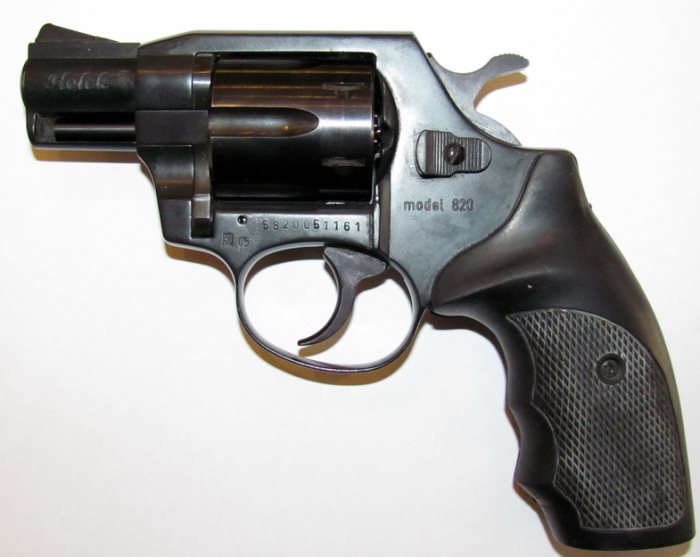 Alfa Holek Revolver with 2″ barrel
Alfa Steel

Alfa Holek

Trigger type

Double / single action

Caliber

.32 SW, .38 Spl, .357 Magnum

.32 SW, .38 Spl

Weight, empty

850 – 1150 g

710 – 930 g

Length

192 – 293 mm

176 – 287 mm

Barrel length

51 – 152 mm / 2 – 6 in

51 – 152 mm / 2 – 6 in

Capacity

6 rounds

6 rounds
Alfa Steel and Holek model revolvers are manufactured in the Czech republic by the Alfa Proj company.
The major differences between Steel and Holek models are the frame material and chamberings – Steel models feature more robust, yet heavier steel frames, while Holek models feature lightweight aluminum alloy frames.
Other than that, both model lines are mechanically similar, and both are offered in a similar variety of barrel lengths, ranging from 2 to 6 inches (51 to 152 millimeters). The Steel model though is capable of chambering the more powerful .357 Magnum round. Alfa Proj revolvers are intended for security, personal defense and sport. These revolvers combine affordable price with traditional Czech quality and attention to detail.
Alfa revolvers are traditional double / single action guns with exposed hammers and frame-mounted firing pins. The 6-shot cylinder swings out to the left for ejection and reloading. The cylinder latch is located at the rear of the frame. Depending on the model, Alfa revolvers can be produced with fixed or adjustable rear sights.