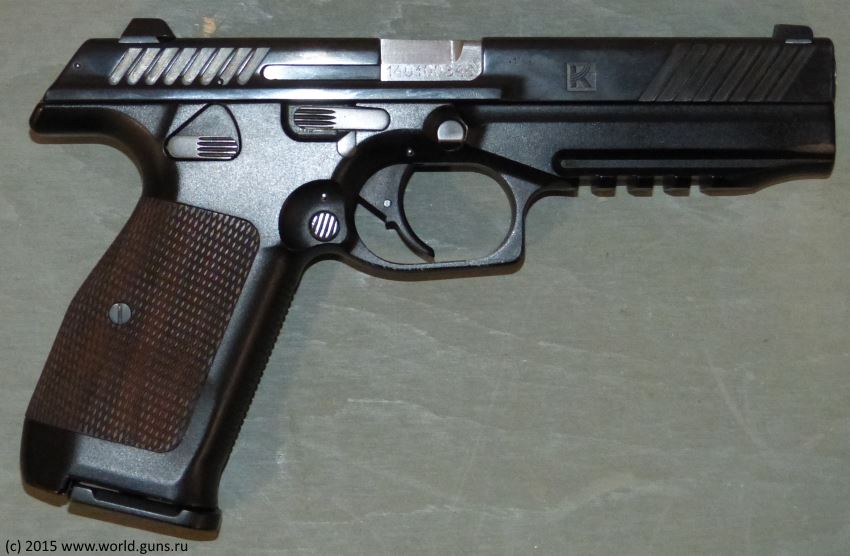 Lebedev PL-14 pistol, prototype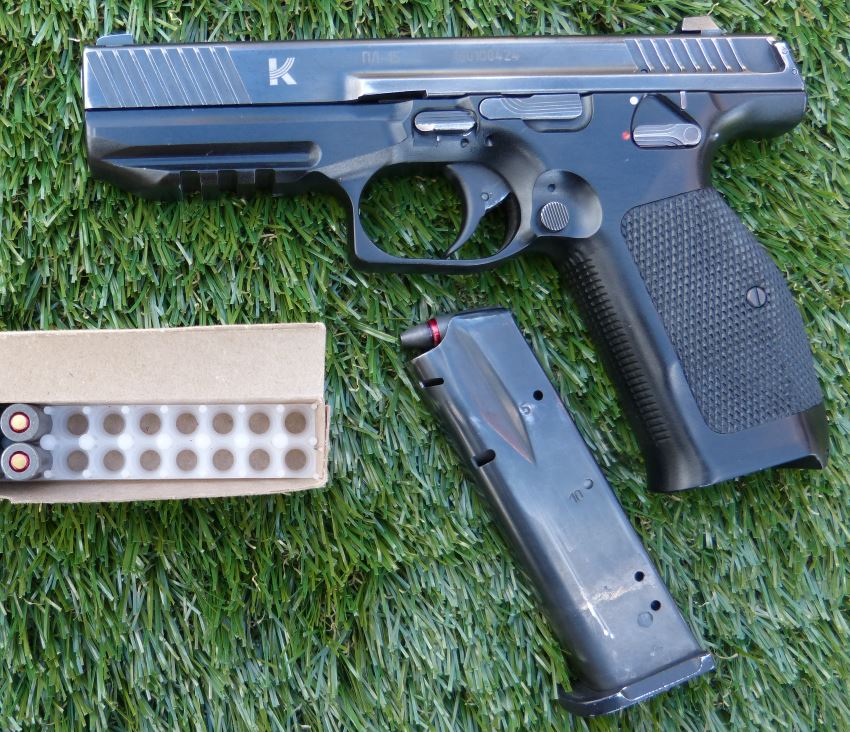 Improved Lebedev PL-15 pistol, which is still in development

Lebedev PL-15 pistol with extended threaded barrel and attached suppressor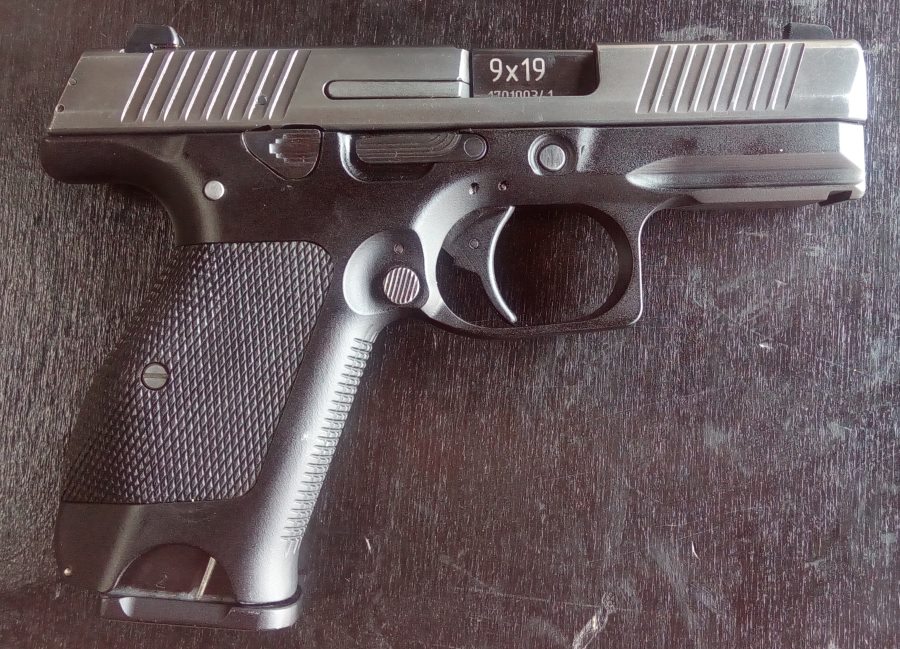 PL-15K compact pistol

Shooting Lebedev PL-15 pistol with suppressor.
Note that the ammunition used in this video is not subsonic, so it is a bit louder than it should be with proper loads
The Lebedev PL-15 pistol is a new service-type handgun designed by Dmitry Lebedev who is working at Kalashnikov concern in Izhevsk, Russia. Development of this handgun commenced in 2014, with intent to create a pistol suitable for use as a sidearm for military and law enforcement personnel, with specific modifications intended for "professional handgunners" use (i.e. SWAT type police units that use pistols as primary weapons) and for sport (IPSC, IDPA) shooting. Pistol was designed "from the scratch" with great deal of input from Russian top IPSC shooters and Spetsnaz officers. Key concepts behind the PL-15 handgun are: human engineering (gun has excellent ergonomics, low bore axis, optimal balance and points naturally in the hand); extreme reliability and durability (service life is expected to be no less than 10,000 rounds of very hot 7N21 AP Russian army service ammunition, and probably double or triple of that with commercial grade 9mm ammo); completely ambidextrous use; maximum safety of handling.
Lebedev pistol was originally introduced in 2015 as PL-14, and changed its designation to PL-15 in 2016, following some internal and external improvements. As of moment of this writing (September 2017), the Lebedev PL-15 handgun is still in advanced stages of development. A compact version, dsignated PL-15K, was introduced in 2017. Also, alternate trigger system, with Single Action trigger, was introduced as PL-15-01 and PL-15K-01.
Lebedev PL-15 pistol is short recoil operated, locked breech handgun that uses modified Browning HP-type locking; barrel engages the slide to lock via large extraction window at the top. Frame is made from aluminum alloy, and features extremely low bore axis, carefully calculated grip shape and angle that leads to great "pointability", and minimal overall thickness of the gun (only 28mm across the widest part – the grip). Production models will possibly feature reinforced polymer frames with removable grip panels of different sizes. All controls (manual safeties, slide release levers and magazine release buttons) are fully ambidextrous. Trigger is of Double Action Only type, with concealed hammer. Trigger pull is short and consistent, with pull weight of 4 kg and overall trigger travel of 7 mm. The PL-15-01 variant features Striker-fired Single Action trigger with lighter and shorter pull. Manual safety, when engaged, disconnects trigger from the hammer, making the gun totally safe. Loaded chamber indicator is provided in the form of a pin that protrudes from the back of the slide when gun is loaded and ready to fire. Gun is fed from proprietary double stack, single feed magazines with capacity of 15 rounds. Standard fixed sights are dovetailed to the slide. MIL-STD 1913 (Picatinny type) accessory rail is provided on the frame, below the barrel. The PL-15 pistol features dovetailed front and iron sights; standatrd profile three-dot sights can be replaced with high profile sights for use with screw-on sound suppressor (silencer) which can be mounted onto optional extended and theraded barrel.