Type 67 silenced pistol
Type 67 silenced pistol, bolt is locked open, the return spring guide rod is exposed above the barrel level.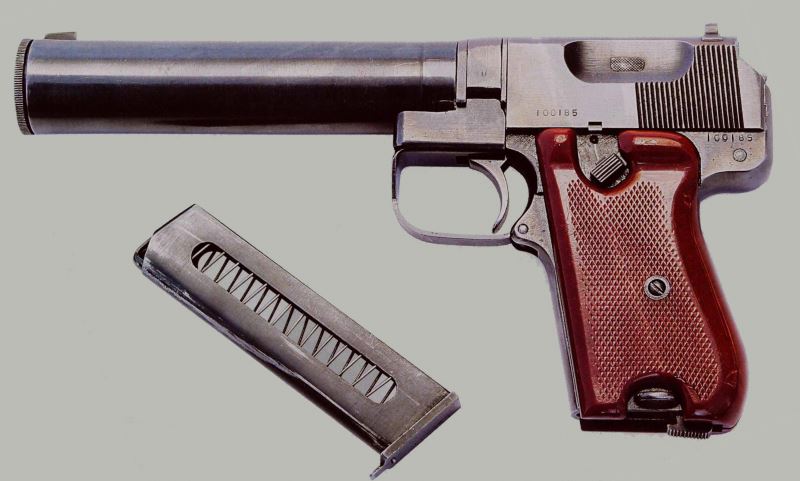 Type: Single Action
Caliber: 7.65×17 Type 64 ball
Weight unloaded: 1050 g
Length: 226 mm
Barrel length: 95 mm
Capacity: 9 rounds
The Type 67 silenced pistol is a further development of a Type 64 pistol. It provides the users with the same combat characteristics, but at the about 2/3 of the weight of the earlier pistol. Apparently, the Type 67 pistol replaced the Type 64 pistol in Chinese service.
Type 67 pistol is a blowback operated, integrally silenced pistol, with the slide lock mechanism, inherited from the Type 64 pistol. It also fires the same Type 64 7.65mm ball cartridge.