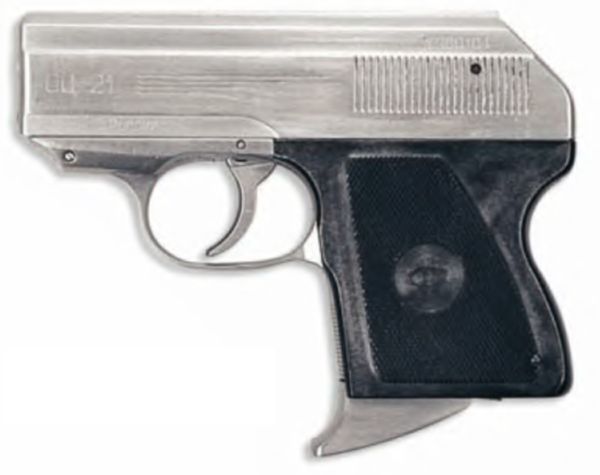 | | |
| --- | --- |
| Type | Double Action Only |
| Caliber | 9х18 PM, 9х17 Browning Short |
| Weight, empty | 560 g |
| Length | 126 mm |
| Barrel length | |
| Magazine capacity | 5 |
OTs-21 "Malysh" ("a little one") is a deep concealment handgun, developed by Russian Central Design Bureau for Hunting and Sporting arms (TsKIB SOO), located in the city of Tula. It is intended for law enforcement and security use, as a last-chance weapon.
The OTs-21 is of all-steel construction, blowback operated. The trigger is of double-action only type, and there's no manual safeties or a slide stop (hold-open) device. Magazine is of single stack design and holds only 5 rounds, magazine catch is located at the base of the grip. Fixed sights are of very basic design, as the gun is intended for use at very short ranges.