M26 MASS Modular Accessory Shotgun mounted on the M4 carbine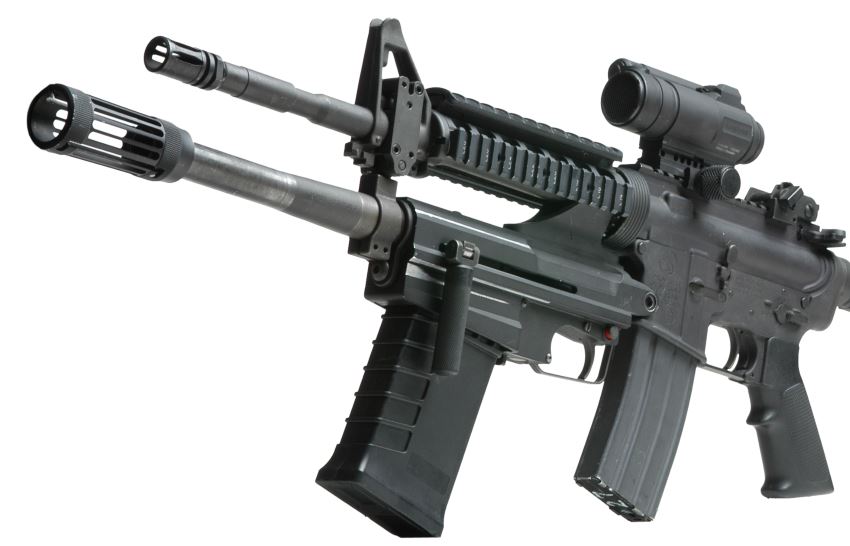 M26 MASS Modular Accessory Shotgun mounted on the M4 carbine

M26 MASS Modular Accessory Shotgun, stand-alone version
M26 underbarrel version

M26 stand-alone version

Caliber

12 Gauge, chamber 76mm (3")

Type

Straight pull bolt action

Overall length, mm

419

673

Barrel length, mm

197

Weight, empty, kg

1,36

2,26

Magazine capacity, rounds

3 or 5
The XM26 / M26 MASS Modular Accessory Shotgun System has its roots in requirements for a lightweight accessory shotgun, formulated by US Army in 1997-98. Original solicitation for prototype was won by private US company C-More Competition, and by 1999 several XM26 underbarrel shotguns were issued to US troops in Afghanistan on an experimental basis. XM26 MASS program faced temporary delay between 2001 and 2003 due to US Army's preference for a stand-alone XM1014 Joint Service Combat Shotgun (JSCS). However, field experience forced US Army to resume development of XM26, and by 2008 the now-standard M26 Modular Accessory Shotgun System entered official service with US Military.
M26 Modular Accessory Shotgun is intended as a secondary / accessory weapon which is normally mounted under the barrel of an M4 carbine. However, a stand-alone version with its own pistol grip and shoulder stock is also provided for those who might require such a gun. Key roles for M26 shotgun are door breaching, use of less-lethal ammunition for crowd control, and occasional very close combat force multiplication by use of conventional buckshot loads.
M26 Modular Accessory Shotgun is a manually operated, straight pull bolt action shotgun. It has a folding charging handle on the left side, and bolt is locked to the barrel using vertically tilting lug that engages the barrel extension. Ammunition is fed using detachable box magazines compatible with Russian Saiga-12. Barrel is of "improved cylinder" type, with retractable "stand-off" muzzle device for breaching applications.